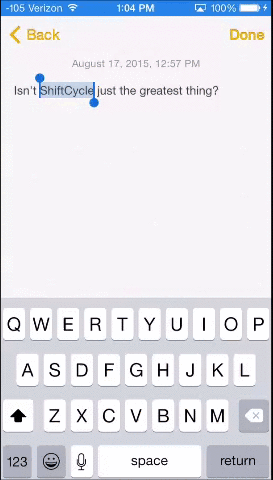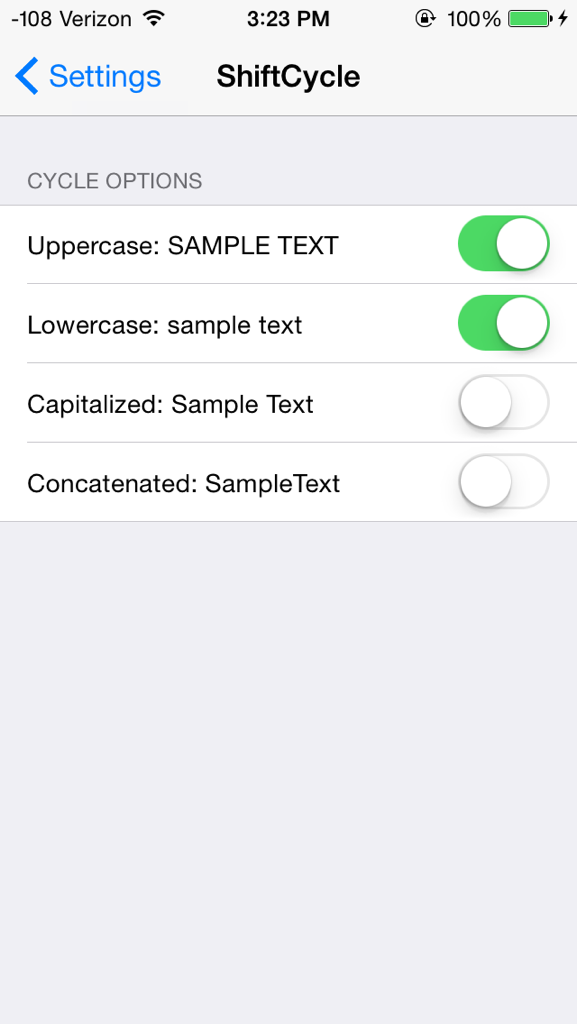 Description
Makes it so when you click shift, it cycles the selected text through uppercase, lowercase, the initial text, and more.
For bluetooth keyboards, use caps-lock instead
What's New
Dec 11, 2016
- Added support for SwiftKey
Dec 10, 2016
- Fixed crashing bugs
- Fixed minor bug in preferences persistence
Oct 9, 2016
- Added in Safari support
- Reorganizable cycles
- fixed minor bugs
Aug 26, 2015
- Fixed bug with emojis
- Speed improvements
Aug 22, 2015
- Added in compatibility with Bluetooth keyboards (use Caps-lock instead of shift)
- Fixed capitalization of german sz mark
- Fixed bug where deleting text and pressing shift would enter the text
- Added in donate, github, and email buttons to settings
Aug 19, 2015
Fixed a variety of bugs, still not properly working in Safari.
Aug 18, 2015
Added toggleable options for TitleCase and HashTagFormat.
Aug 17, 2015
Created tweak.
Information
| | |
| --- | --- |
| Developer | Alex Beals |
| Category | Tweaks |
| Updated | Dec 10, 2016 |
| Version | 1.2.0 |
| Depends | N/A |
| Compatibility | Compatible with iOS7+. Not compatible with 3rd party keyboards |
| Languages | English |