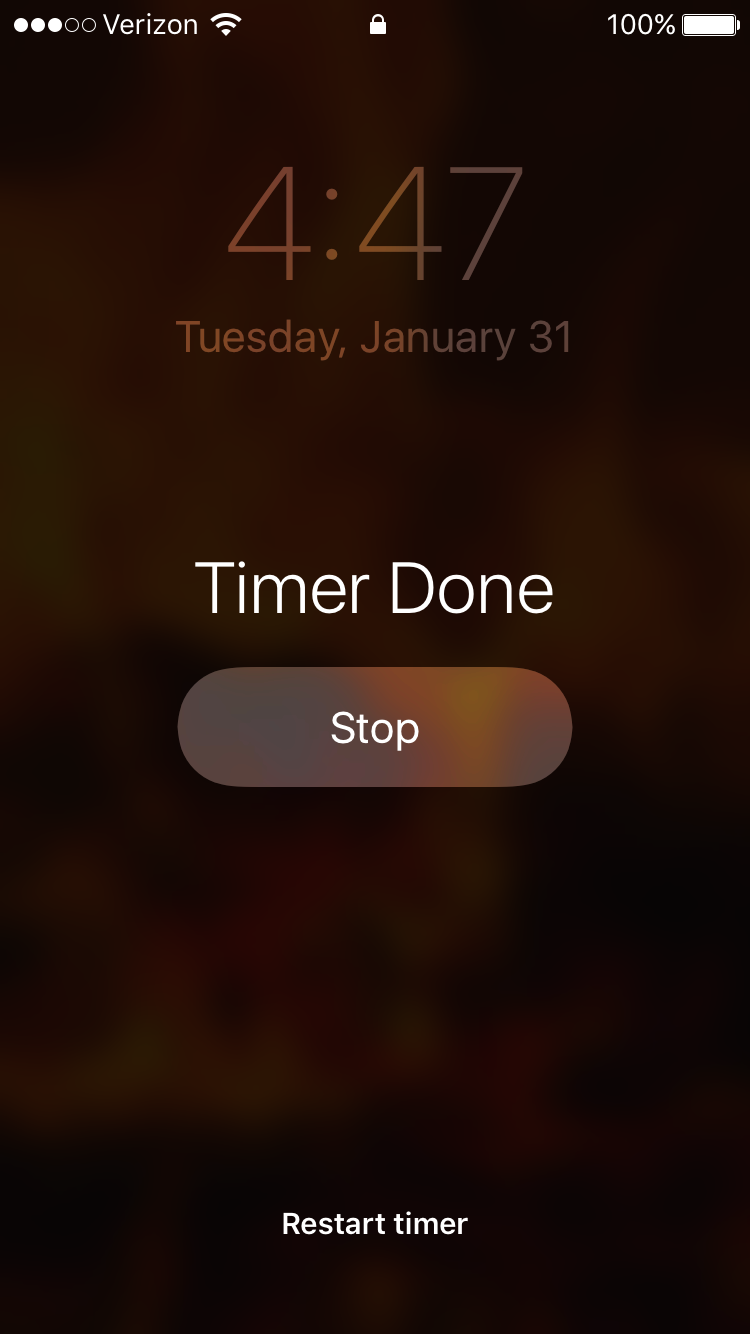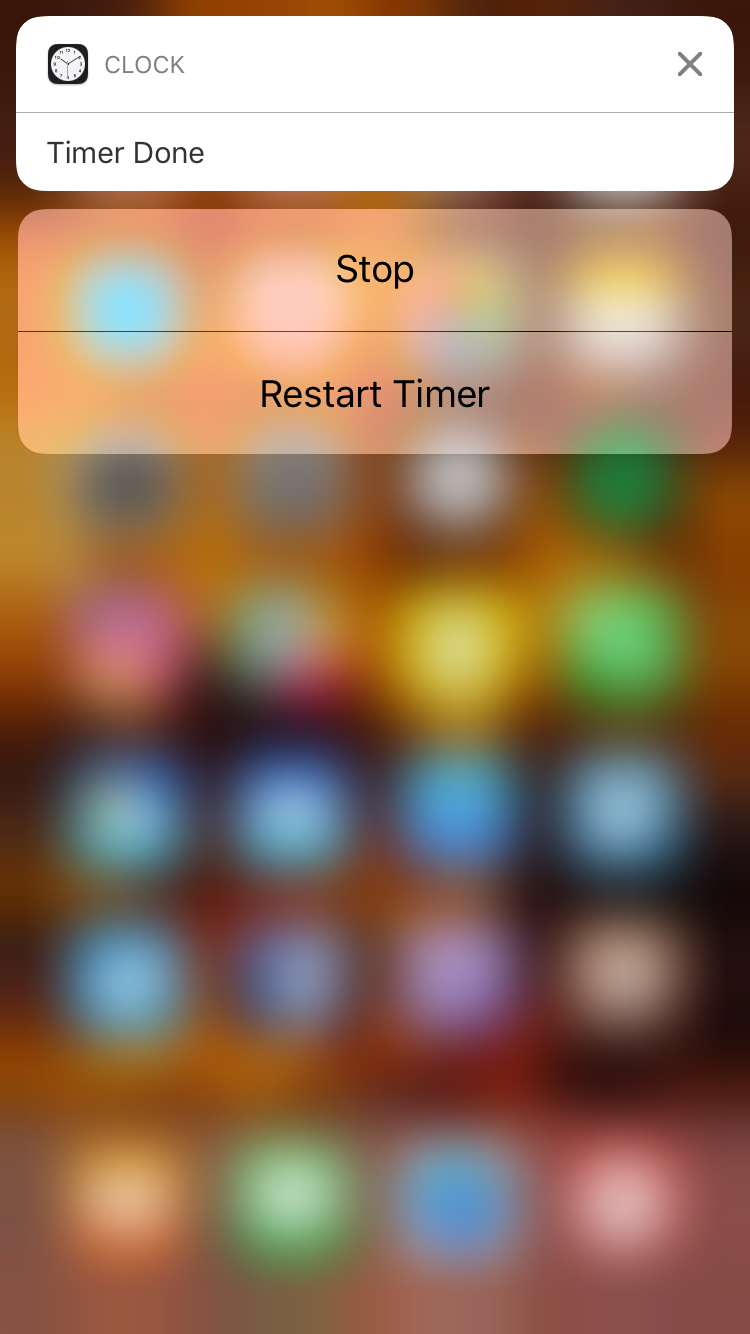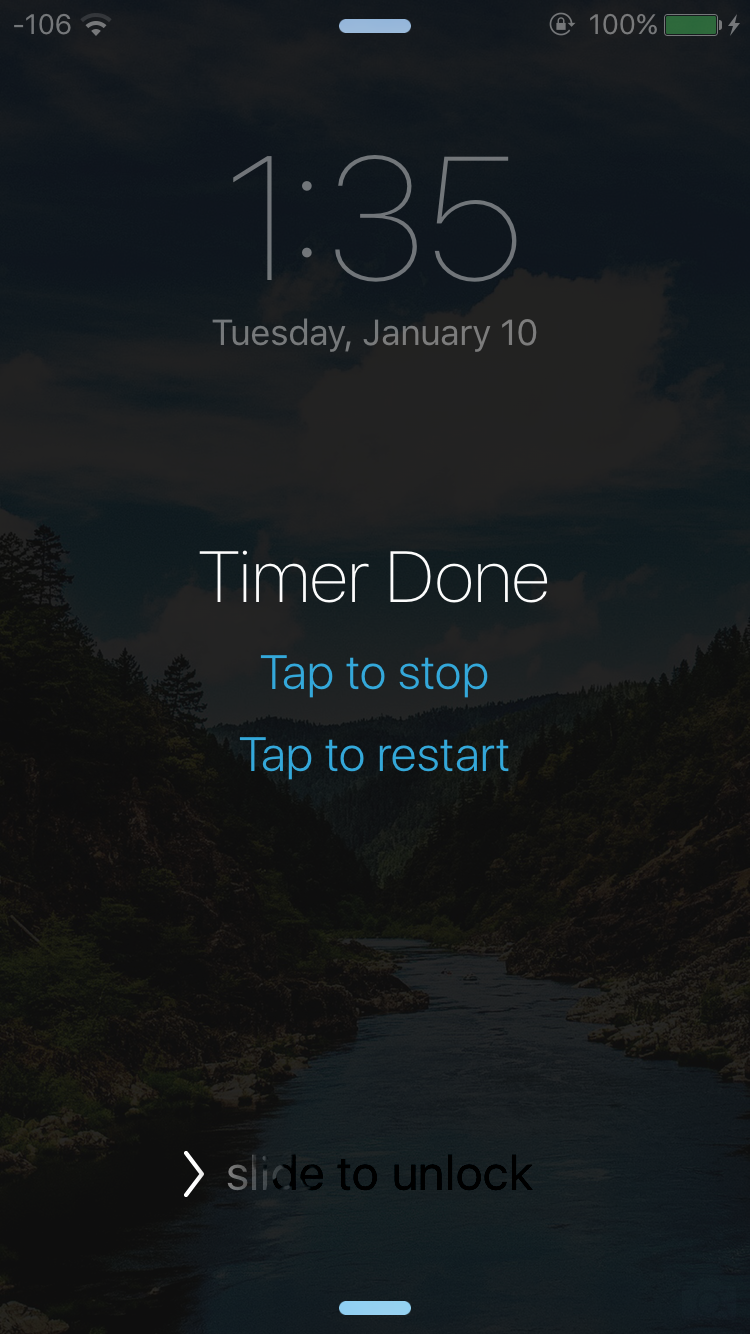 Description
OnceMore adds a "Restart" button whenever a timer goes off to simply restart the timer for the same duration.
What's New
Feb 1, 2017
Fixed bug where it would activate on clock alarms on iOS 10.
Jan 30, 2017
Added iOS 10 support.
Jan 14, 2017
Fixed reliance on English, moved 'restart' button down on lock screen.
Jan 10, 2017
Created tweak.
Information
| | |
| --- | --- |
| Developer | Alex Beals |
| Category | Tweaks |
| Updated | Jan 10, 2017 |
| Version | 1.1.1 |
| Depends | N/A |
| Compatibility | Compatible with iOS 8-10 |
| Languages | English |